On Wednesday, June 7, Charlotte Water celebrated the groundbreaking of the transformative Stowe Regional Water Resource Recovery Facility. This marks a significant milestone in our commitment to providing sustainable water management solutions for our growing region.
We commemorated the start of construction on this regional resource with a ceremony held on the new facility construction site. We were honored to have esteemed speakers who shared valuable insights on various aspects of the project and its significance.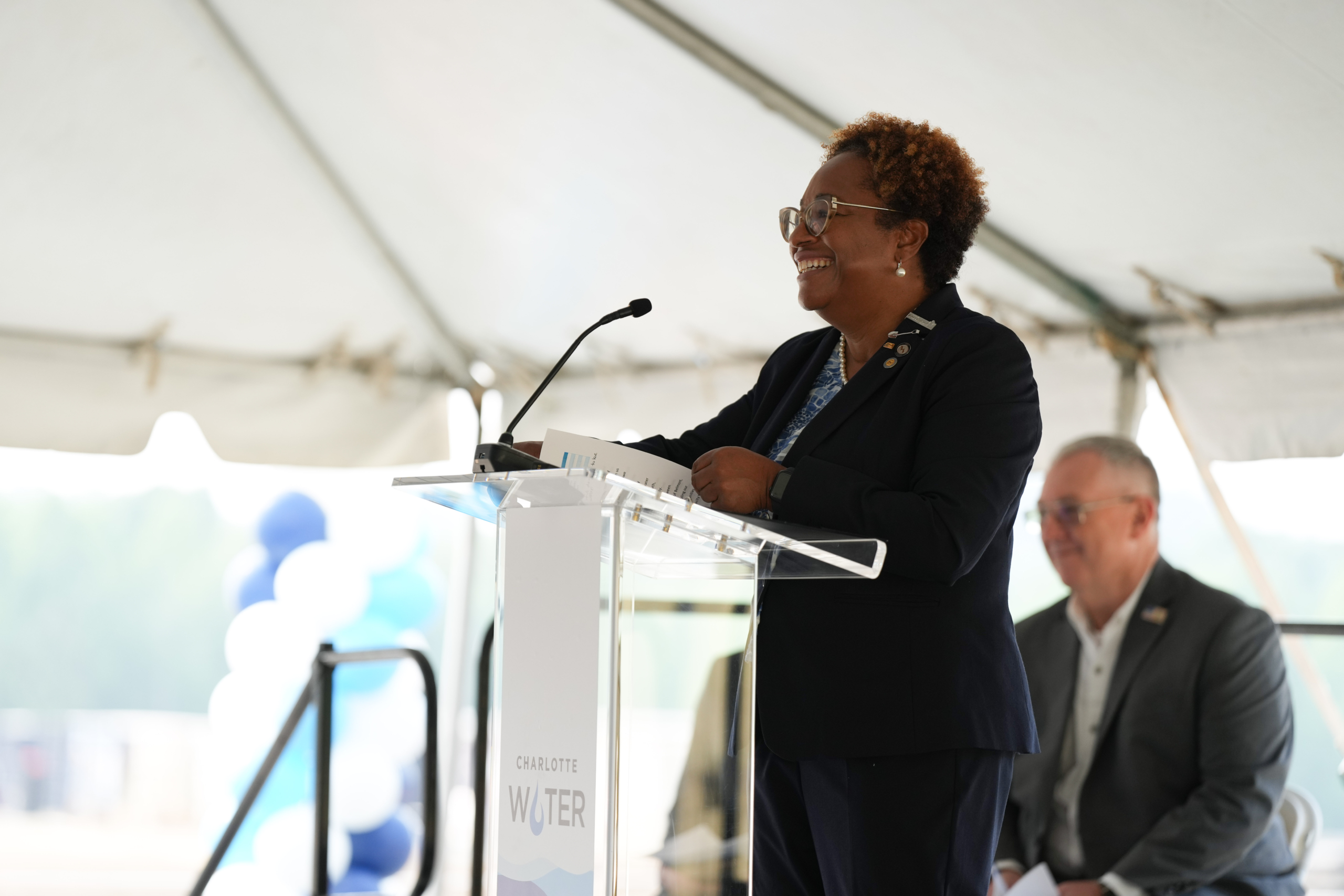 Charlotte Water Director Angela Charles warmly welcomed attendees and expressed our gratitude for their support in making this project a reality, "This regional collaboration not only provides more cost-effective and environmentally-conscious wastewater management services, but also fosters a more resilient and sustainable region. It allows us to optimize the use of our water resources, particularly the pristine Catawba River that borders our communities."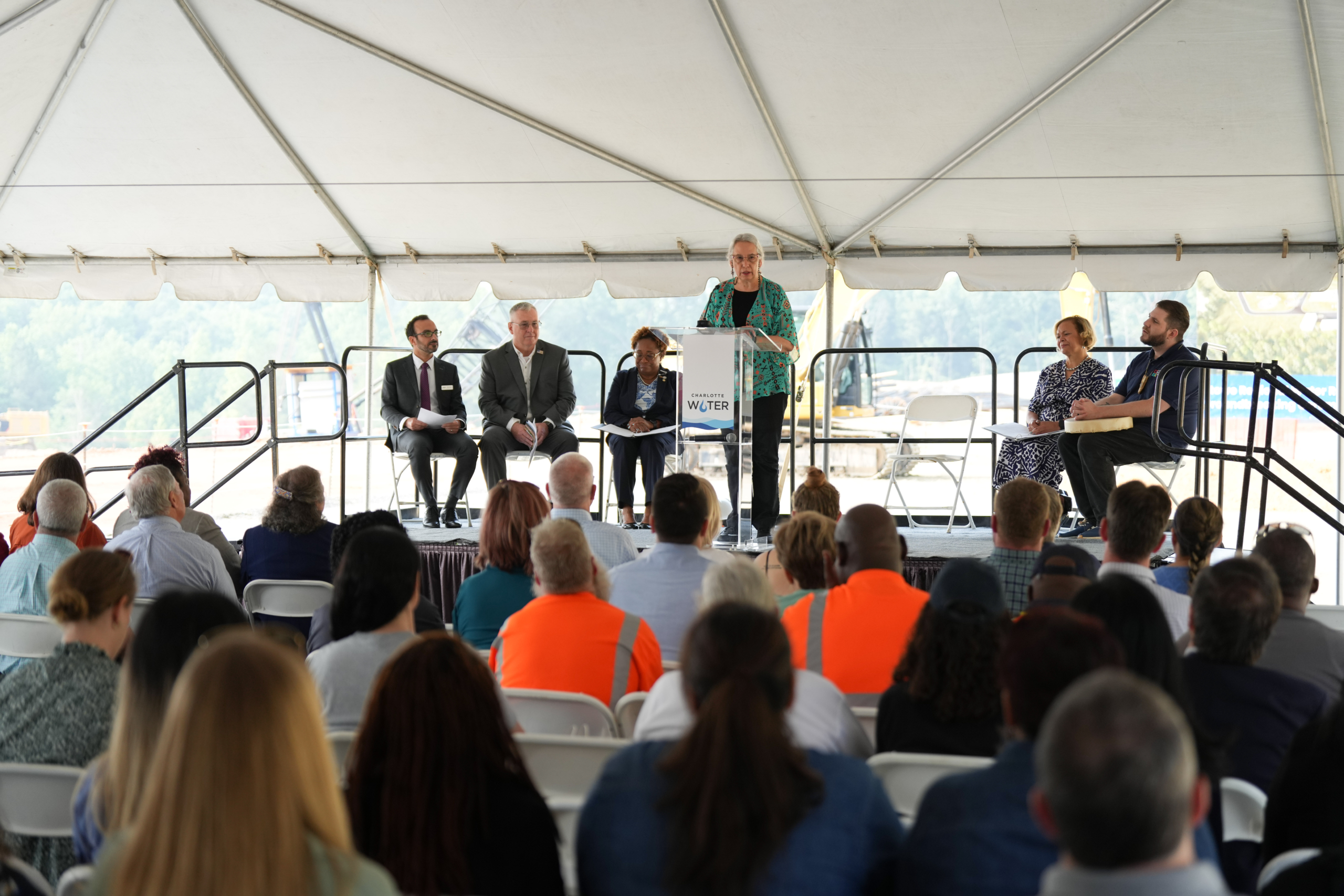 Dr. Wenonah Haire, Executive Director of the Catawba Cultural Preservation Project, joined by DeLesslin "Roo" George-Warren, Tribal Consultant for the Catawba Cultural Preservation Project, discussed the rich history of the river and land in our region. They emphasized the importance of preserving our cultural heritage while progressing towards sustainable water management.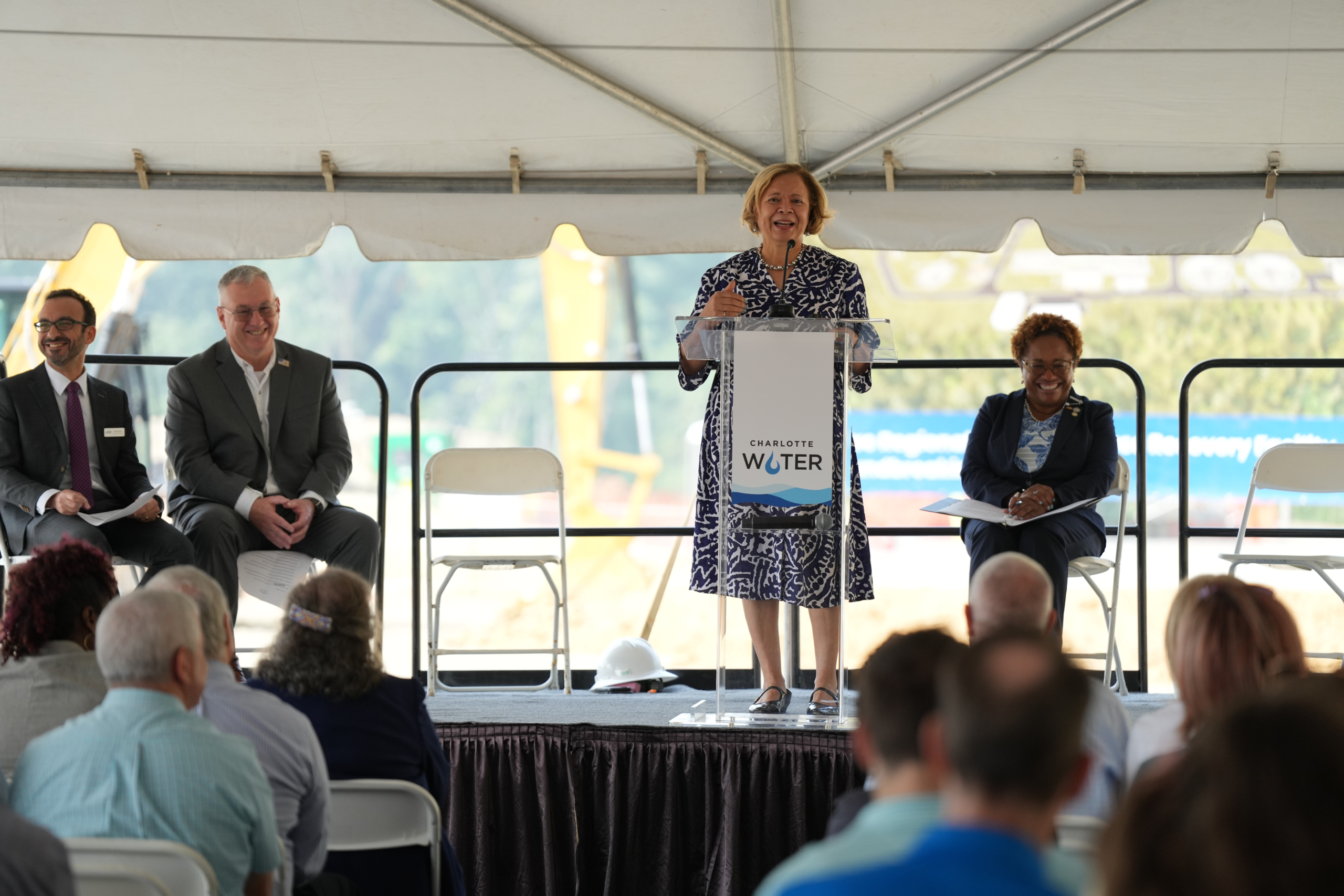 Mayor Vi Lyles of the City of Charlotte celebrated the event as a testament to regional partnership and growth. Mayor Lyles emphasized the significance of collaboration among stakeholders in achieving our sustainable water management goals, underscoring the commitment of the City of Charlotte to the success of this project.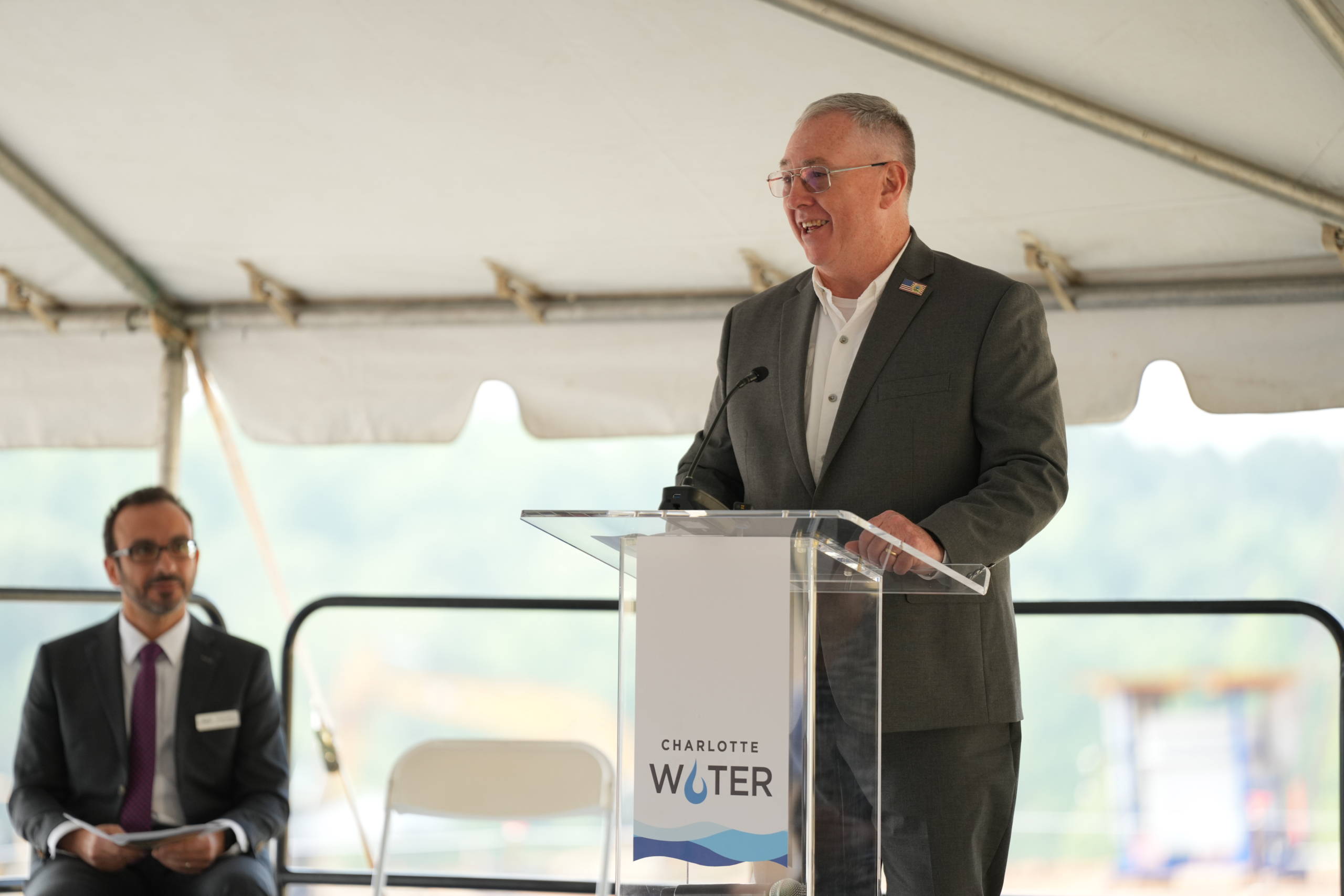 John Nicholson, Chief of Staff of the EPA Southeast Region, highlighted the regional priorities for improving water quality and infrastructure. Nicholson emphasized the importance of addressing water quality issues and investing in infrastructure improvements to ensure the long-term sustainability of our water resources.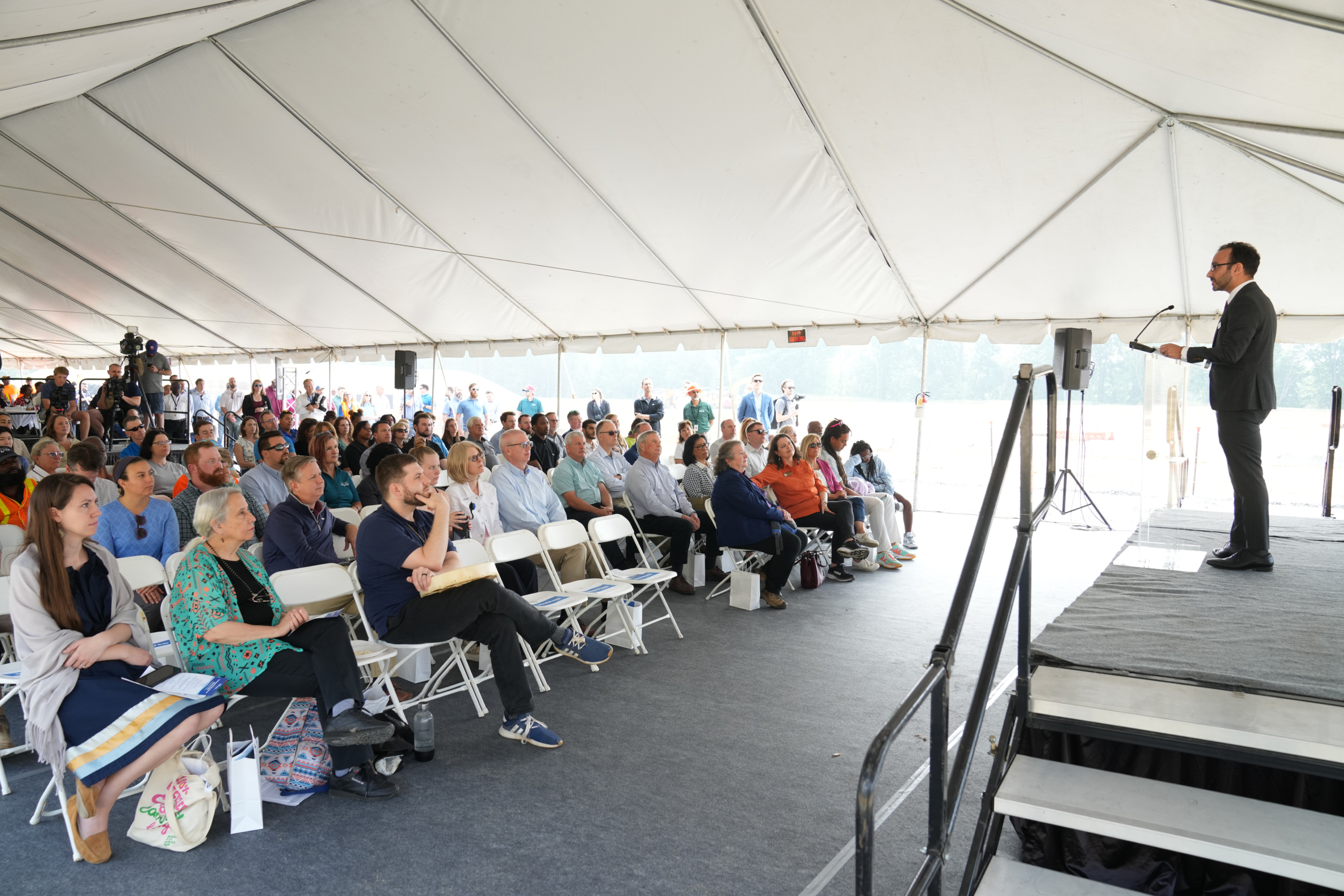 Shadi Eskaf, Director of Water Infrastructure at NCDEQ, discussed the State Plan for Investing in Water Infrastructure, emphasizing the critical role of sustainable infrastructure development in ensuring the long-term viability of our water resources. Eskaf highlighted the importance of investment in water infrastructure to support economic growth and environmental stewardship.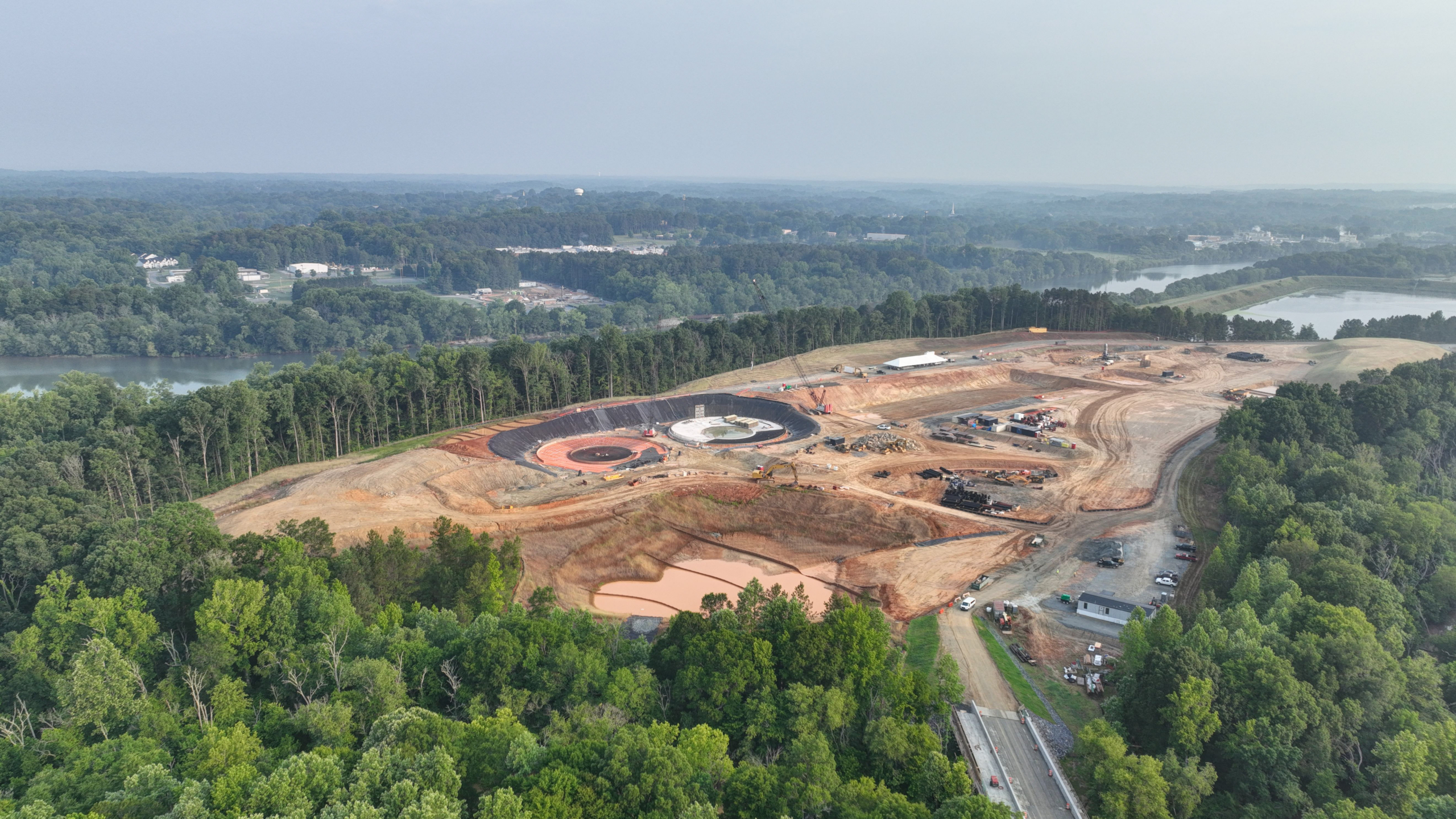 As the groundbreaking ceremony symbolized the official start of construction, Angela Charles, Director of Charlotte Water, revisited the project's history and expressed her excitement about the transformative impact it will have on the region's water management. Charles thanked all the attendees for their support and commitment to building a more sustainable future.
The Stowe Regional Water Resource Recovery Facility is set to revolutionize wastewater treatment and meet the growing demands of our region. In addition, our Community Benefit Project, preserving a 90-acre parcel of natural environment, will ensure a legacy of environmental preservation and engagement for future generations.
Watch the full event: Stowe Regional Water Resource Recovery Facility Groundbreaking – June 7, 2023 – YouTube