The Stowe Project has reached an important milestone, achieving 100% completion on the first wastewater pipeline installed under the Catawba River from Mount Holly to Charlotte Water's Long Creek Pump Station.
The 12-hour continuous process to install the wastewater pipe was completed on Tuesday, August 23, 2022. This landmark achievement brings the Stowe Project one step closer to completion.
Charlotte Water and Mount Holly officials gathered the following morning to celebrate connecting these two communities for the first time. Charlotte Water Director Angela Charles and Mount Holly City Manager Miles Braswell remarked on the importance of this partnership for the future sustainability and stewardship of our growing region. Charlotte Water's Engineering Division Manager and Stowe Project Manager Nicole Bartlett got a unique photo opportunity with the wastewater pipe. Operations Managers from Mount Holly and Charlotte Water ceremoniously cemented the cities' connection with a handshake.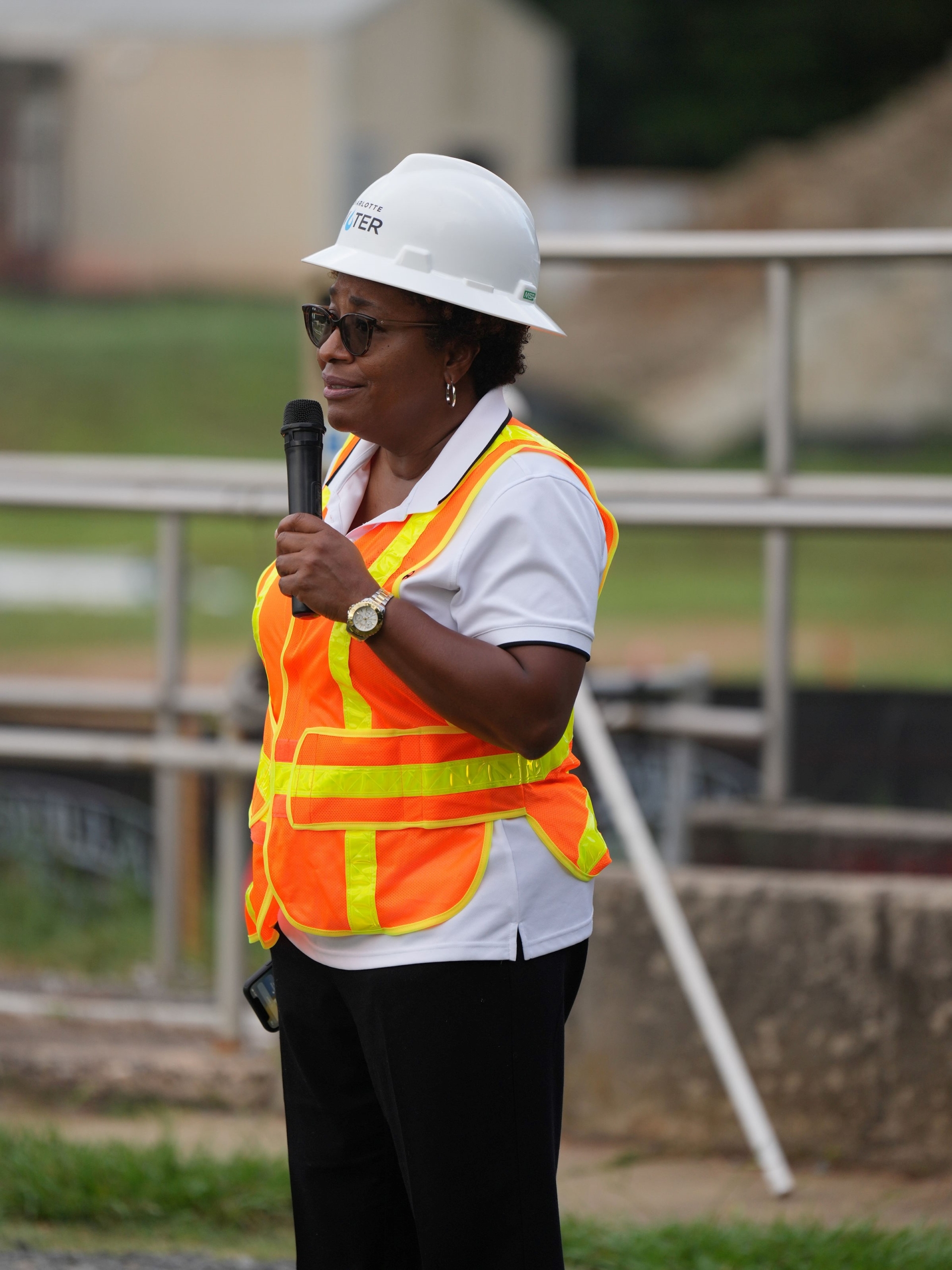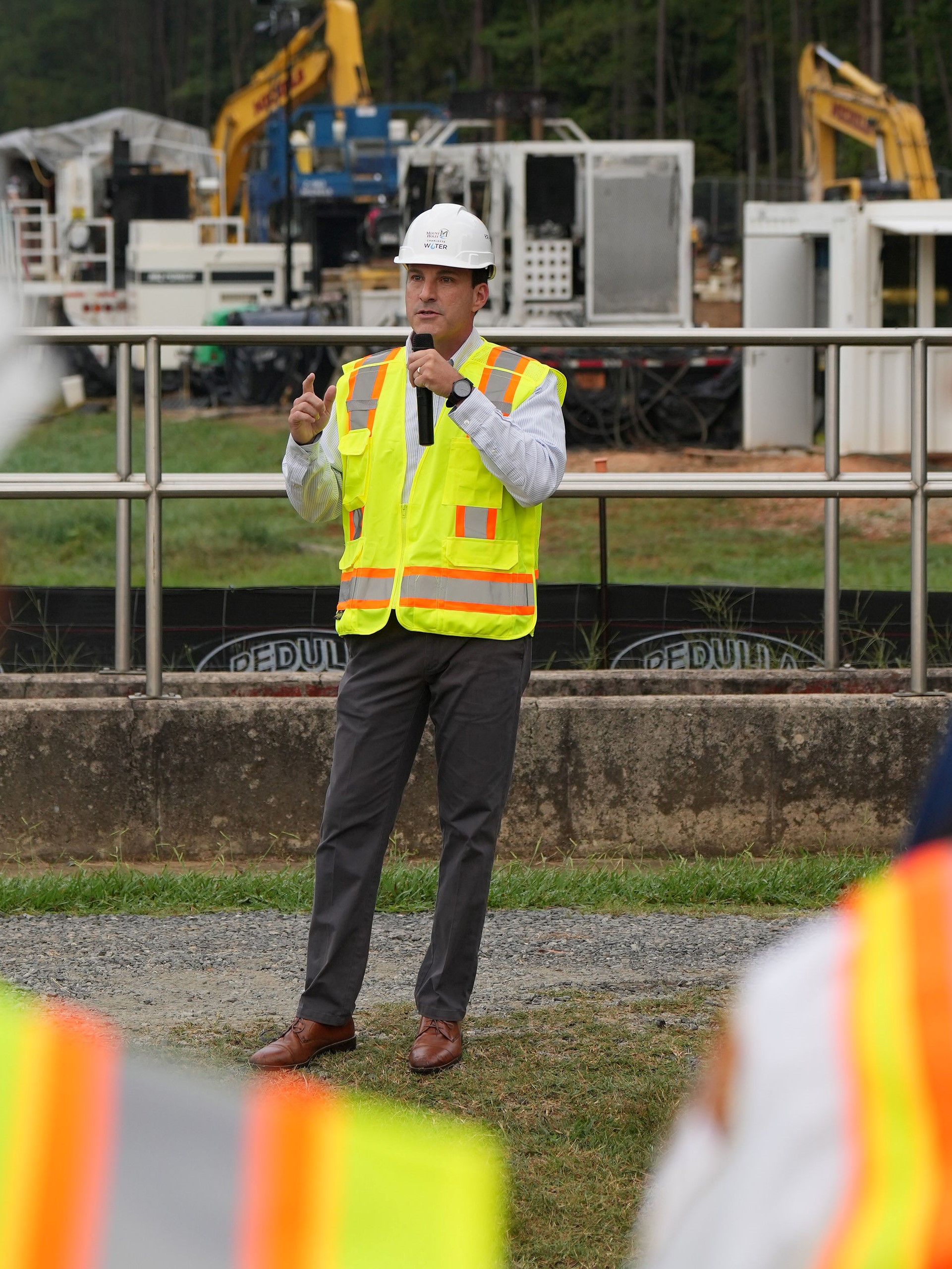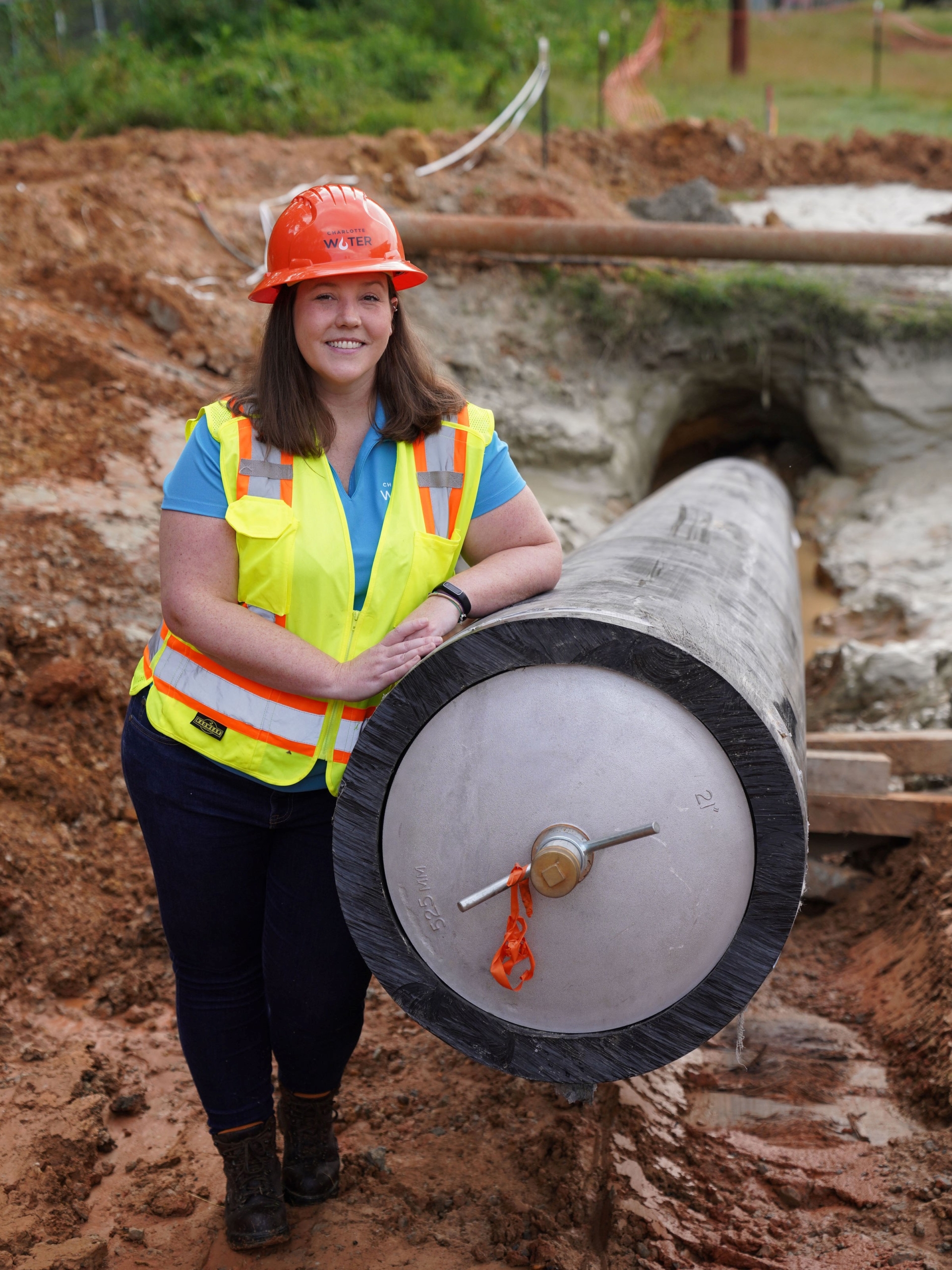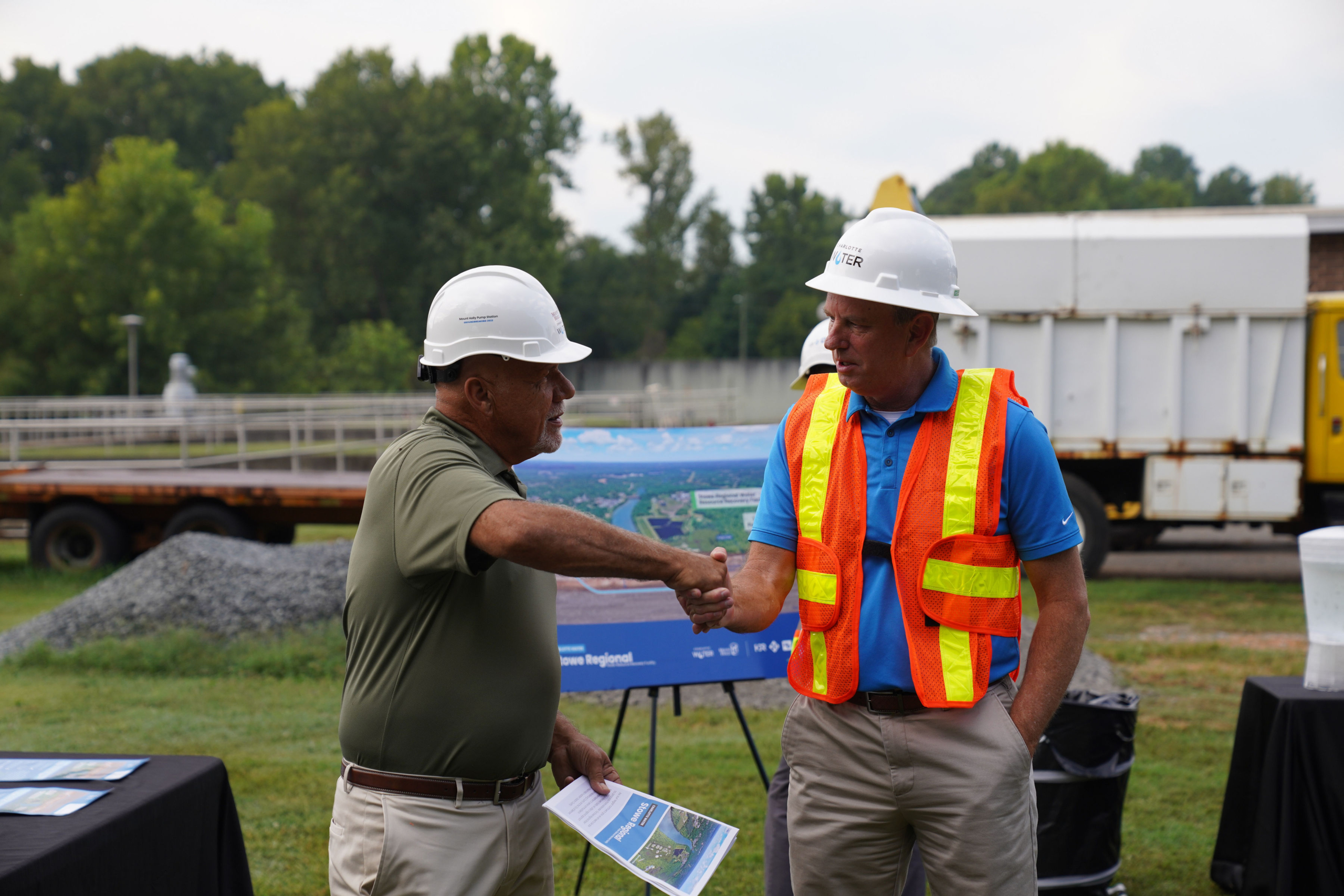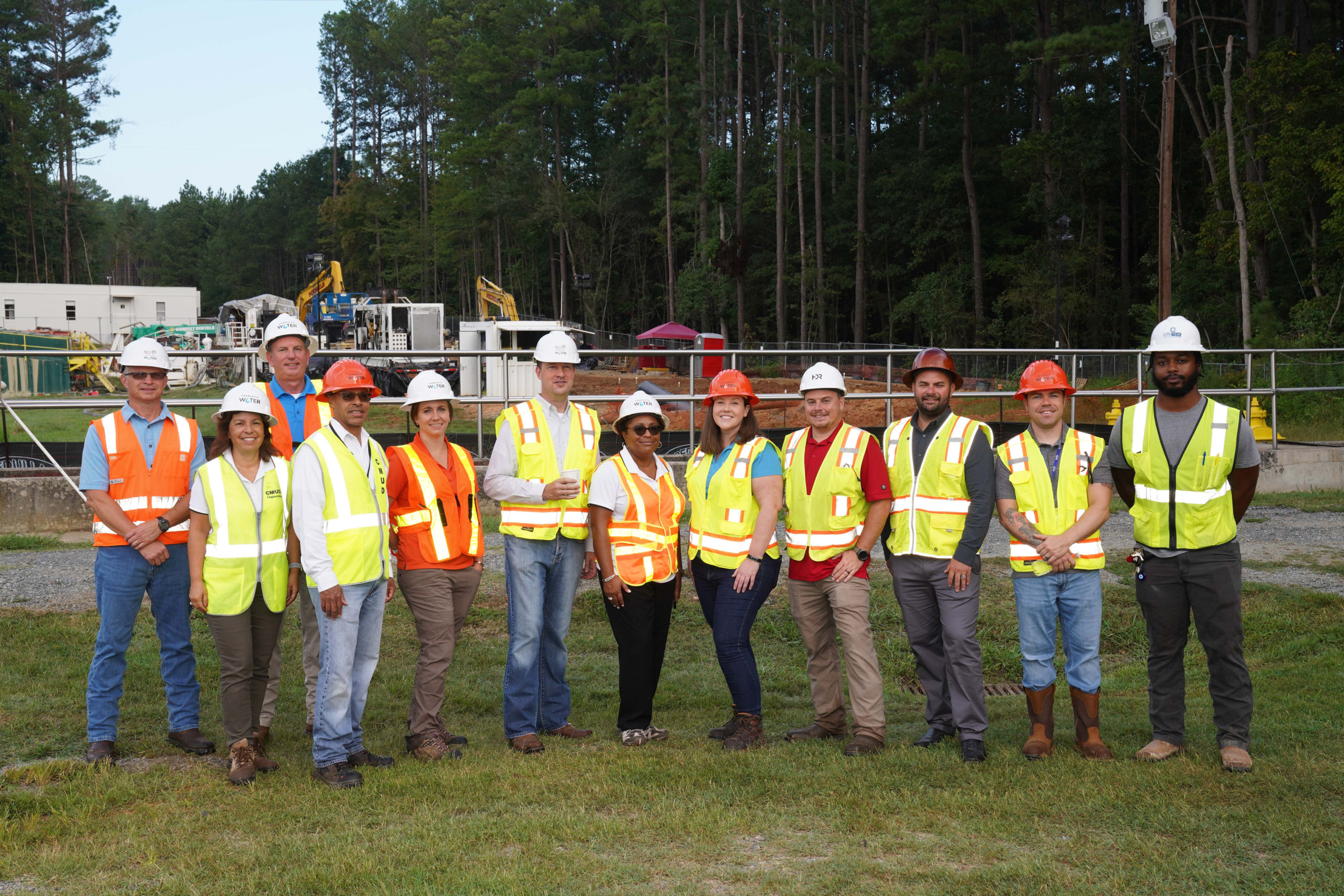 After completing a process called horizontal directional drilling to bore a tunnel under the Catawba River followed by rigorous multi-point inspection of the wastewater pipe, the pipe pullback process began. During the pullback, the pipe was inserted at an entry point in Mount Holly and pulled through the bored tunnel to the exit site in Charlotte.
The Pipe Pullback completes the final stage of installing this pipe 65 feet under the Catawba River and 75 feet under Long Creek, linking the Mount Holly and Long Creek Pump Stations. Following testing and inspection, this pipe will carry Mount Holly's wastewater flows to the new Stowe Regional Water Resource Recovery Facility for treatment, providing the necessary infrastructure to manage the region's growing wastewater needs.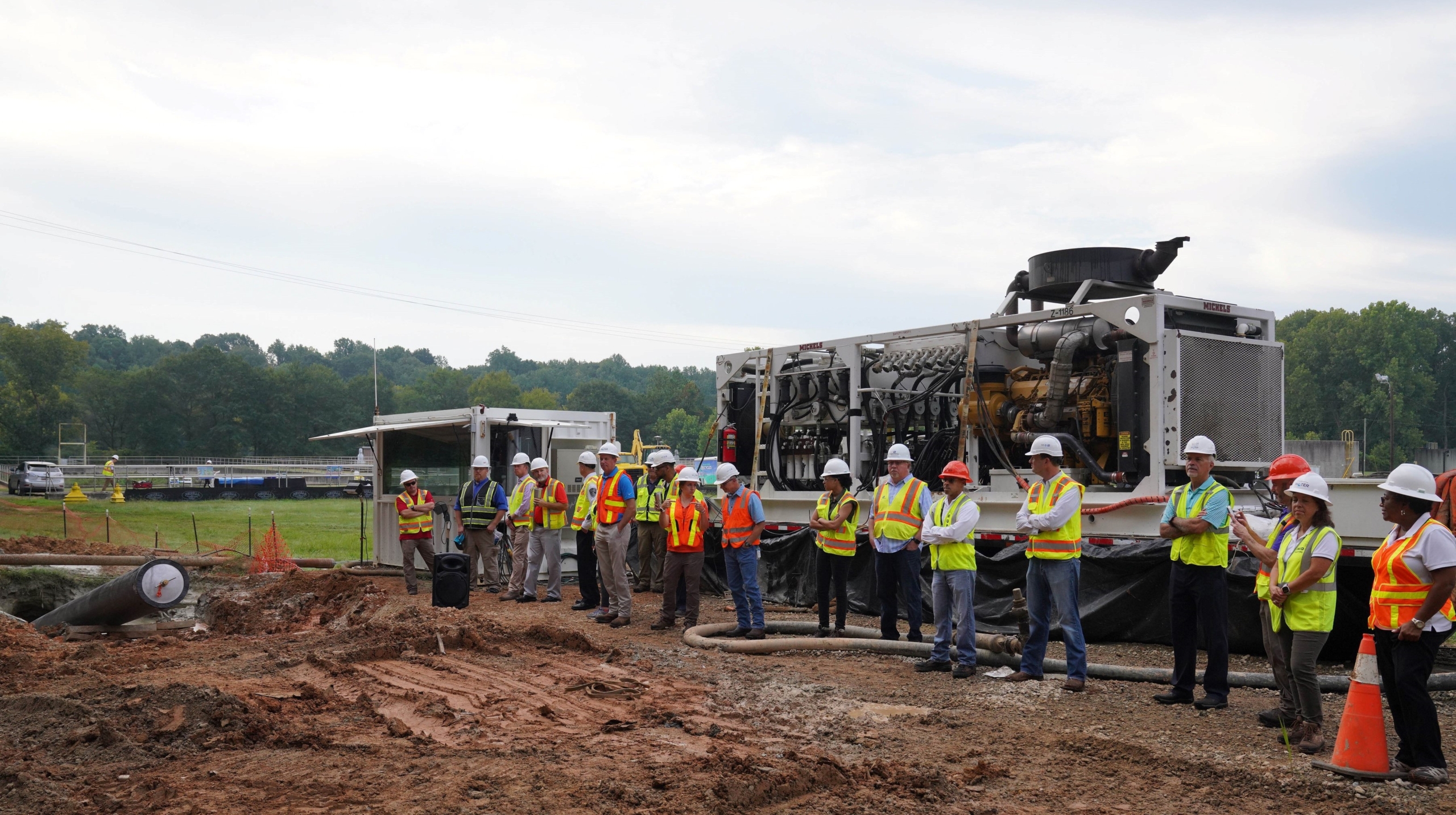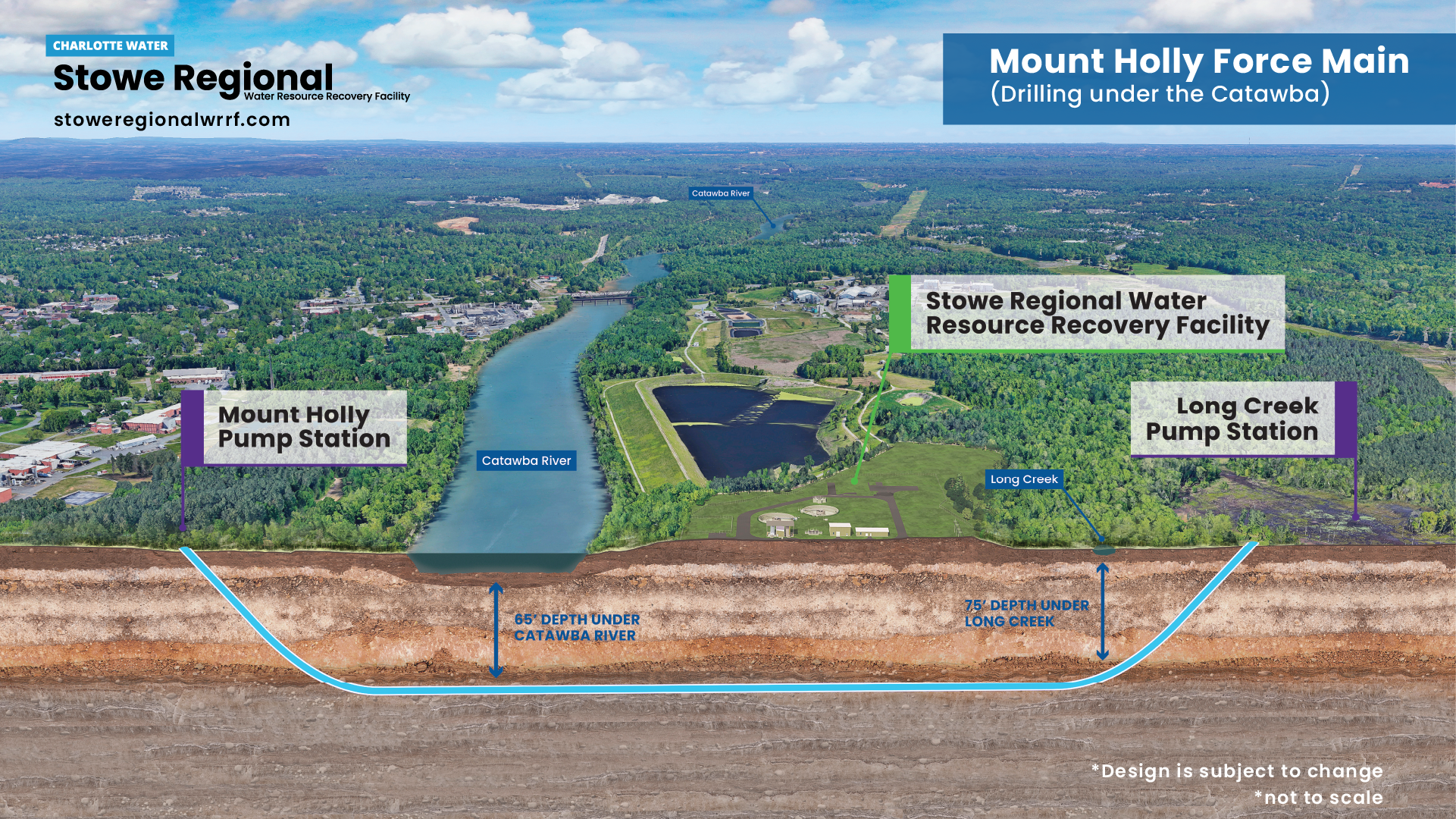 Watch the recorded livestream video of the Pipe Pullback construction.
This is the first of six pipes that will be installed to carry wastewater from Mount Holly and Belmont to Charlotte for treatment. One more pipe will be installed at this same location to provide redundancy in connecting the Mount Holly and Long Creek Pump Stations. A second set will be installed under Long Creek that will connect Long Creek Pump Station to the new Stowe Facility, and a third set will link the Belmont Pump Station with the Paw Creek Pump Station.
Learn more about the wastewater pipeline installation process.