In February of 2022, construction began on the new Mount Holly Pump Station and Force Main infrastructure. The Mount Holly Pump Station will be built on the site of the current Mount Holly Wastewater Treatment Plant at Tuckaseege Park. The Mount Holly Pump Station along with the wastewater pipe infrastructure will connect Mount Holly users with the Charlotte Water wastewater collection system.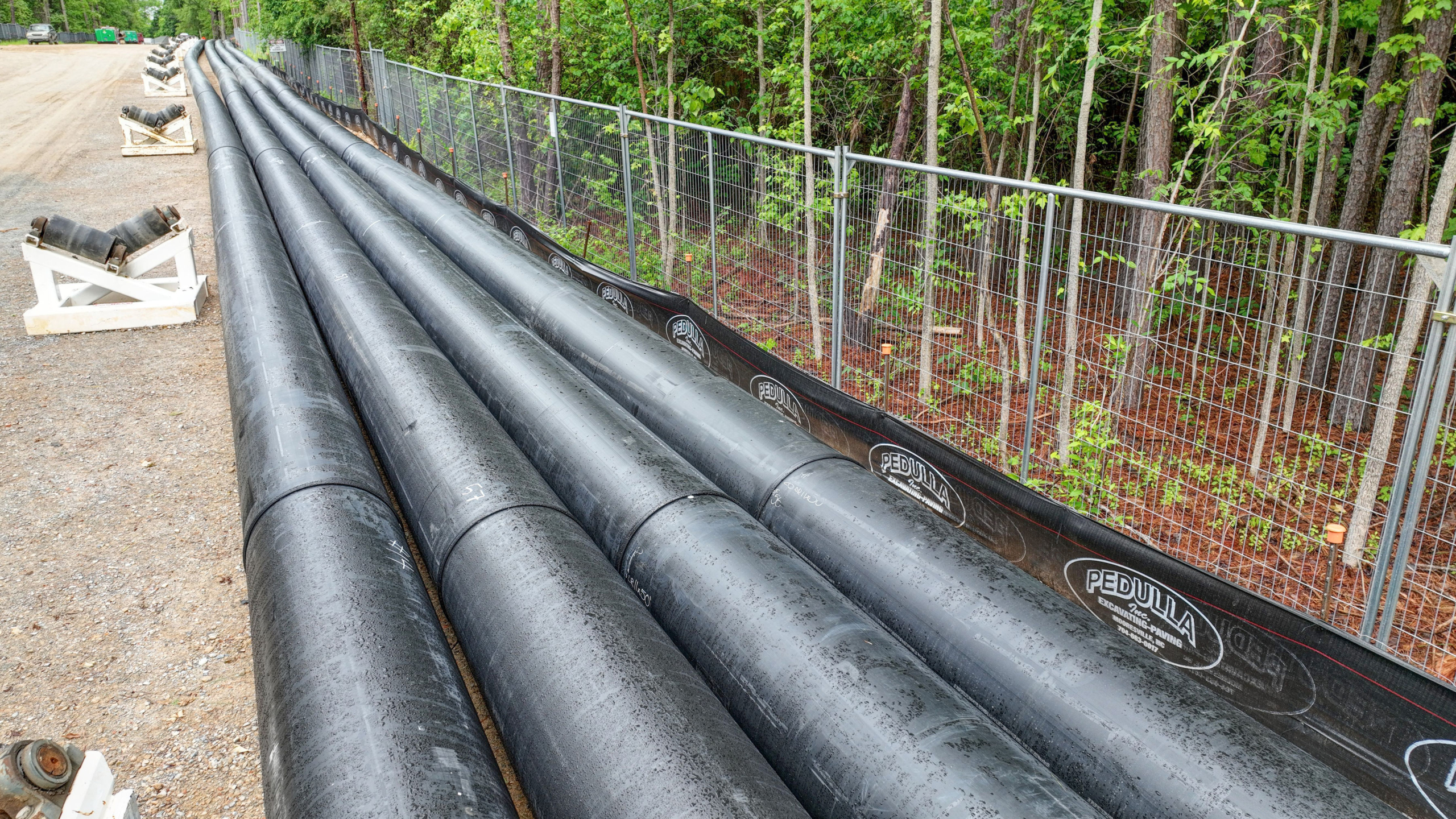 For Charlotte Water to provide wastewater treatment services, wastewater from Mount Holly will be pumped through force main pipes. Wastewater from Mount Holly users will first travel from local homes and businesses to the Mount Holly Pump Station and then be pumped through a force main pipe located deep beneath the Catawba River and Long Creek to the Long Creek Pump Station for the first two steps of the wastewater treatment process. Then, Mount Holly's wastewater flows will be pumped through wastewater pipes, also known as force main pipes, located under Long Creek to the Stowe Regional Water Resource Recovery Facility for the remainder of the wastewater treatment process.
To install these wastewater pipes, our team will use a technique called horizontal directional drilling – or HDD. This is a construction technique where a tunnel is drilled into deep underground bedrock and then a pipeline is pulled through that tunnel. Construction crews will install these force main pipes approximately 65 feet below the bottom of the Catawba River and 75 feet below the bottom of Long Creek. Click here to learn more about the wastewater pipe installation process.
During construction, you may encounter temporary lane closures and detours; construction traffic is using a new temporary access road that is being built off Tuckaseege Road to avoid using the streets in Tuckaseege Park. Once construction is complete, the temporary access road will be restored. The daily operational traffic for the pump station will use the exiting gate to the wastewater treatment plant off Broome Street.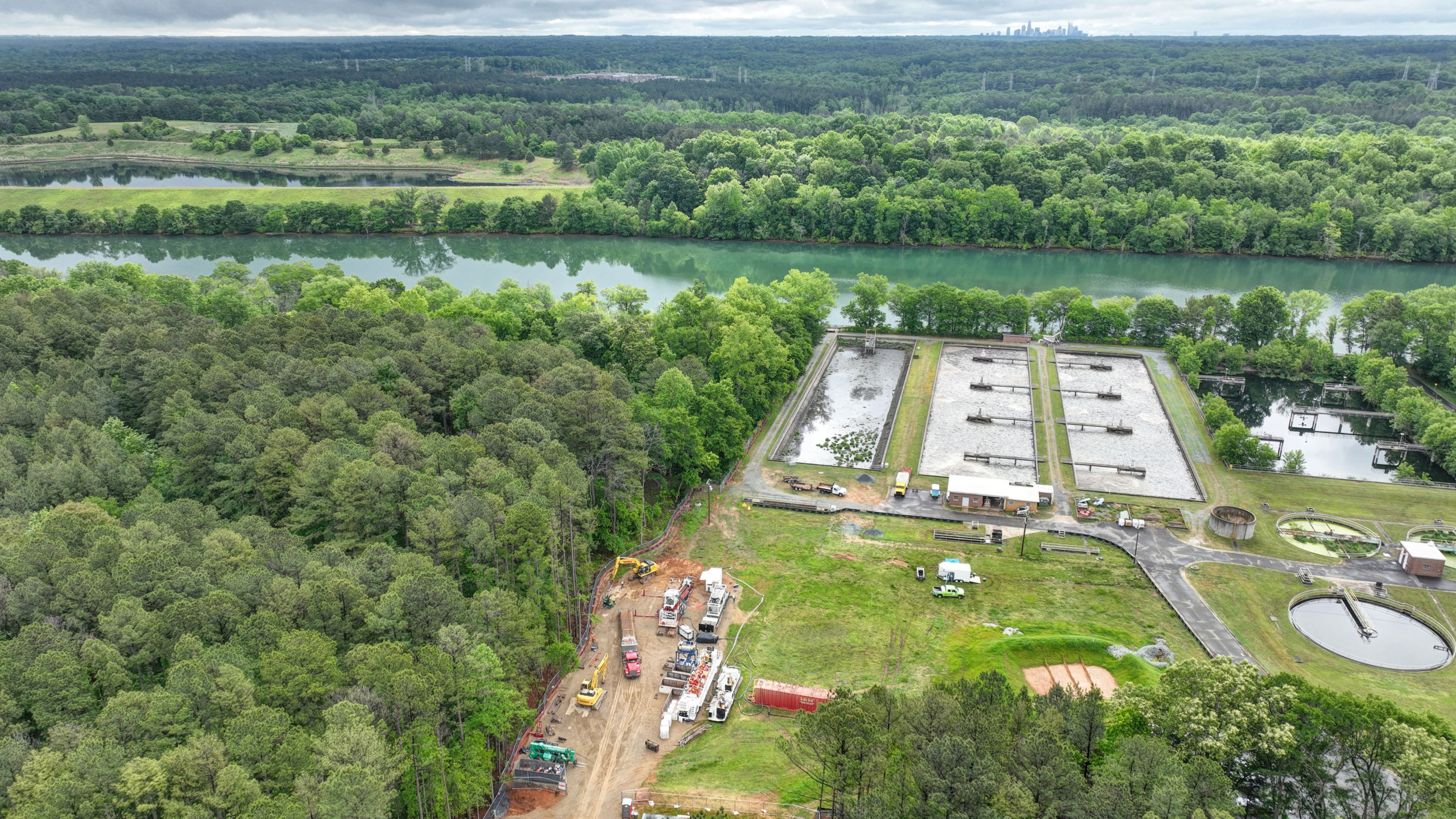 The City of Mount Holly is studying its available options for the decommissioning of the existing wastewater treatment plant located on the same property as the new Mount Holly Pump Station and will provide updates in the future.