The Mount Holly Pump Station Groundbreaking Ceremony was held on April 26, 2022 at the Mount Holly Water Treatment Plant site in Tuckaseege Park. The ceremony was held to celebrate the partnership between Mount Holly and Charlotte Water to regionalize wastewater management with the new Stowe Regional Water Resource Recovery Facility.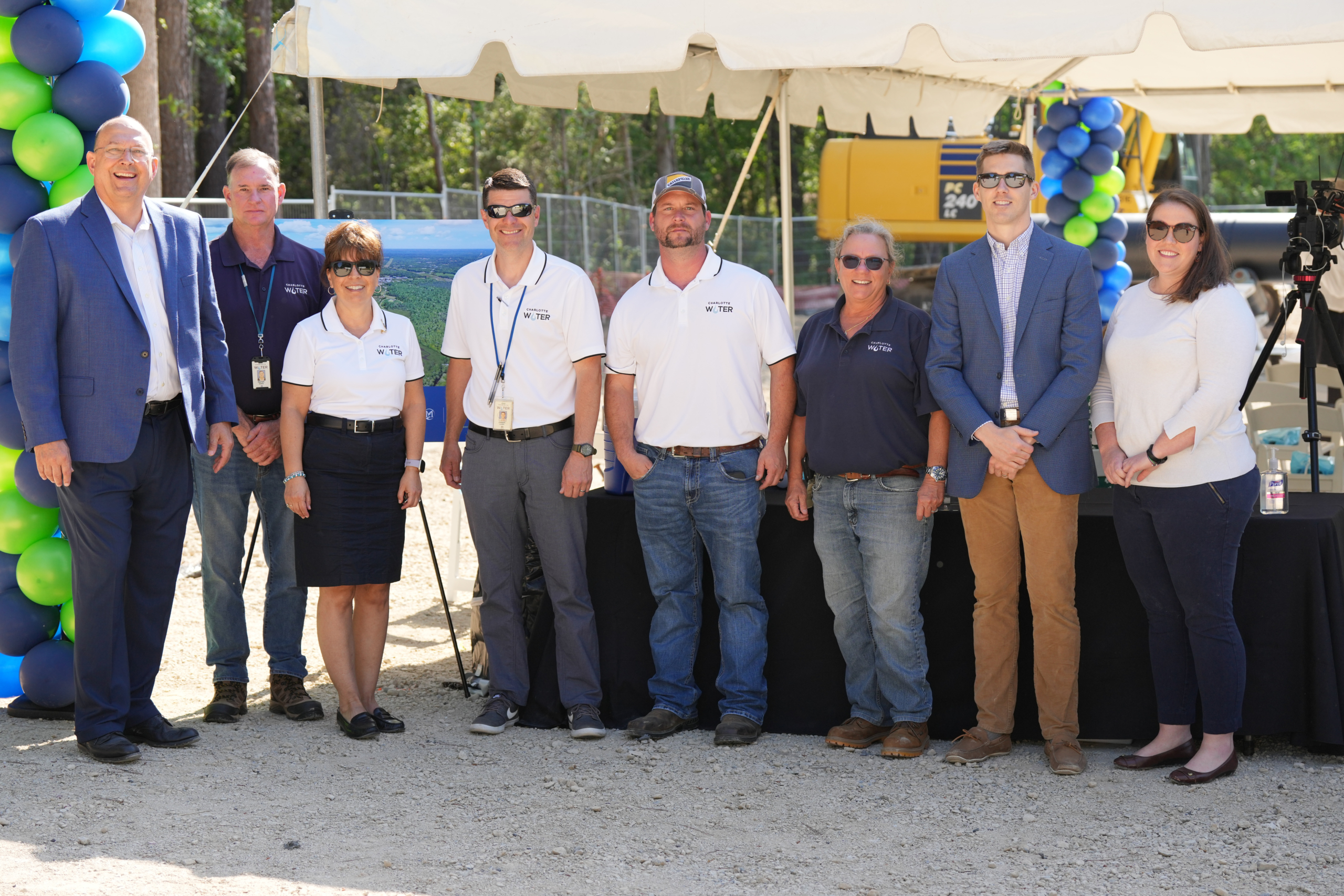 Mount Holly City Manager Miles Braswell opened the event by stating, "The groundbreaking today of the pump station and force main is an important milestone in the plan to provide wastewater system connectivity between Mount Holly and Charlotte Water's treatment system."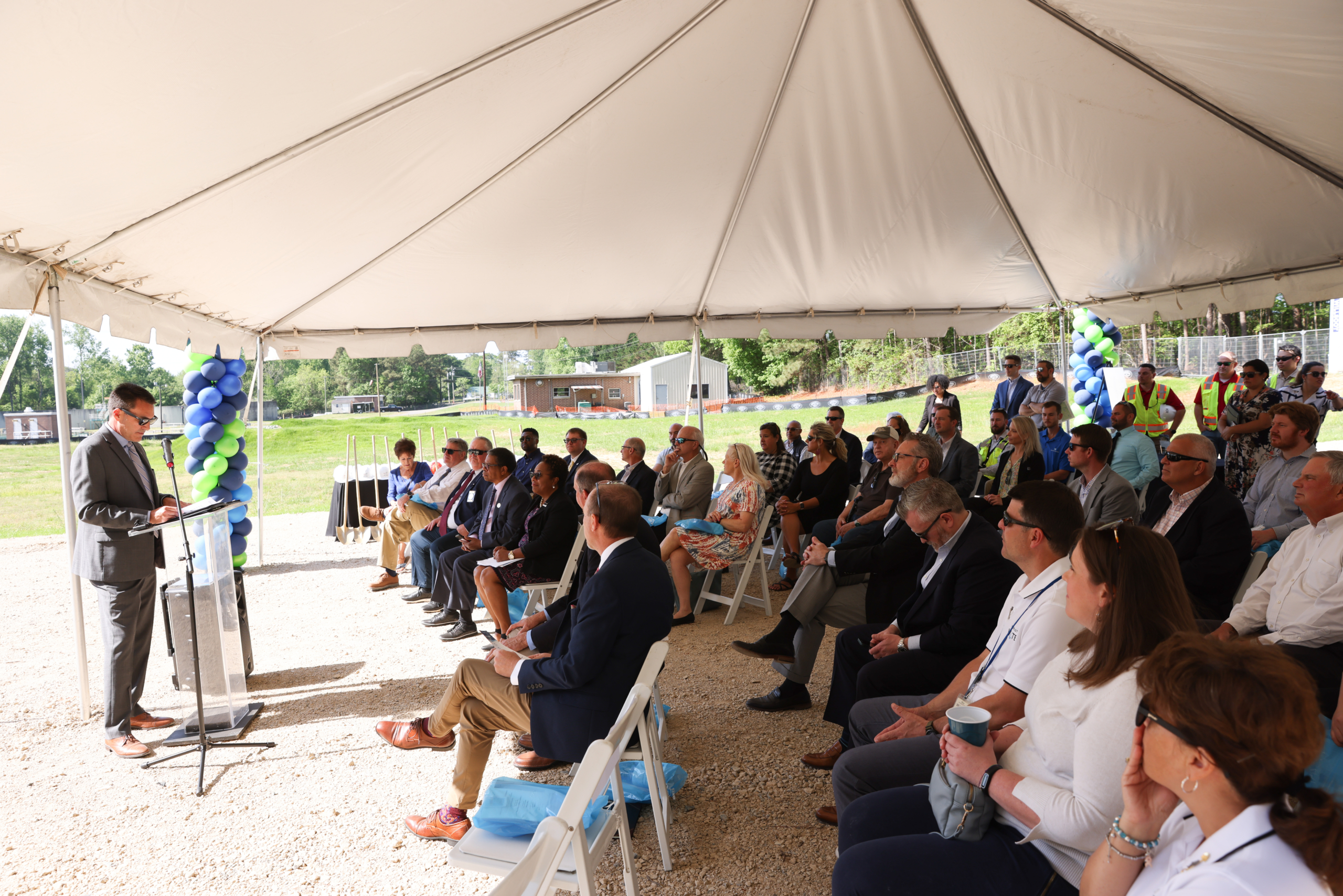 Charlotte Water Director Angela Charles delved into the history of the Stowe Project leading up to the groundbreaking. She explained that over the past fifteen years, Charlotte Water along with other wastewater utility providers, local governments, and state agencies, having been working together to conduct various planning studies to understand the future wastewater needs of the region and to develop potential wastewater management solutions. The conclusion of multiple planning studies was that the most effective and efficient solution for our region would be for Charlotte Water to partner with Mount Holly and Belmont to implement a regional approach to wastewater management and build a new wastewater treatment facility in western Mecklenburg County near where Long Creek meets the Catawba River.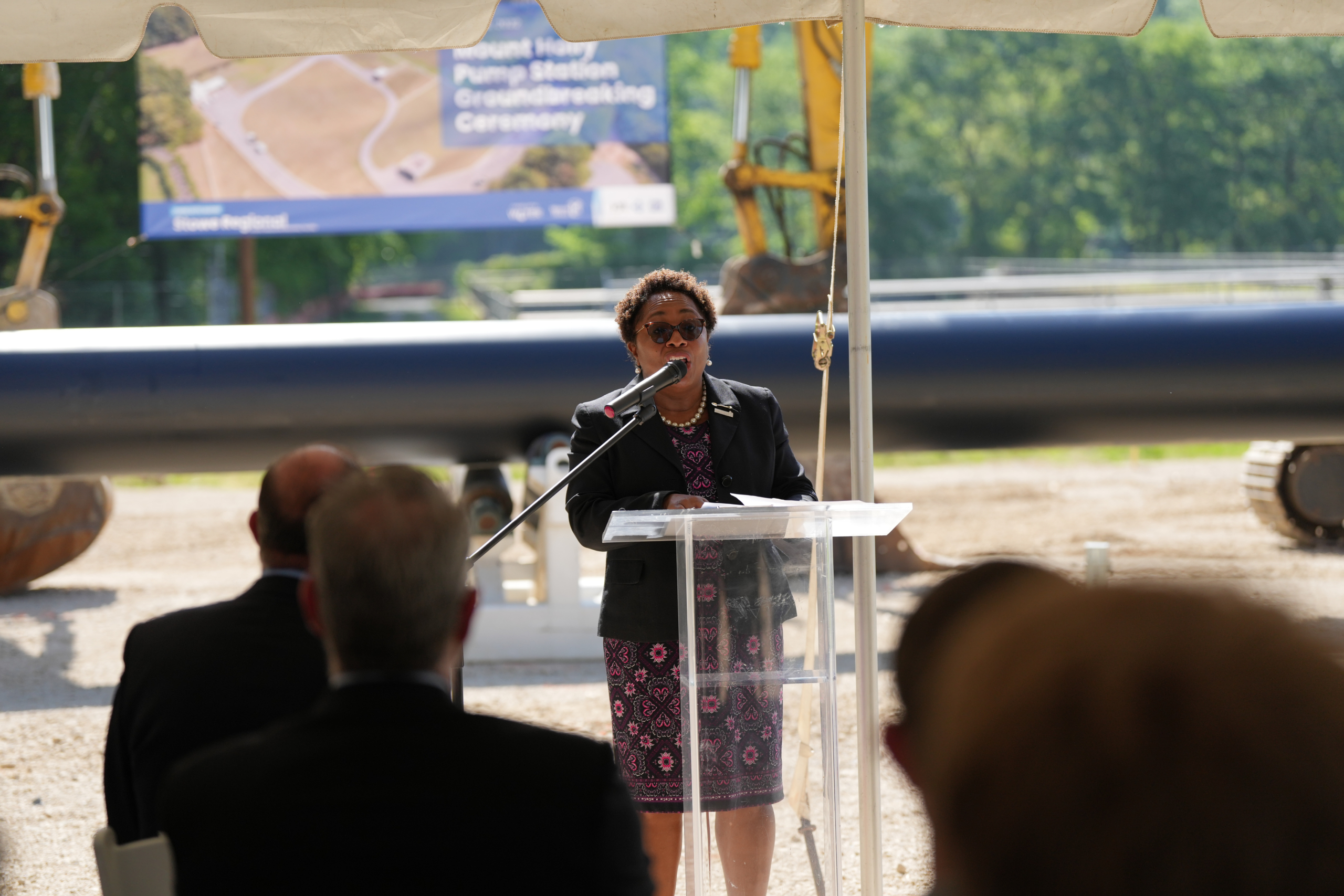 "To build this new facility, we needed to form a partnership," stated Charles, "This groundbreaking is the first step in implementing that partnership and the total vision. The second step will include the City of Belmont. By forming a regional partnership, Charlotte Water, Mount Holly, and Belmont will each be able to provide a more cost-effective and environmentally conscious wastewater management solution for our residents and our customers."
This partnership between Charlotte, Mount Holly, and Belmont will provide our growing region with the necessary infrastructure and capacity for future wastewater treatment and allow the region to better manage our greatest resource – our water.
Click here to view the photo album from the event!